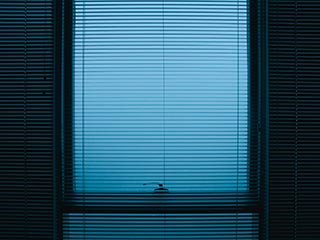 Many love the traditional look of Venetian blinds, which enables creating a better method of sunlight control than some other window covering solutions. The vane build of Venetian window blinds makes it easy to adjust the levels of sunlight either manually or with a remote control setup. You can accurately change the level of sunlight blocking or diffusion with these Venetian window treatments to create the most comfortable environment inside any Glendale home or office room.
Venetian Window Blinds – Forever Popular
Originating over a century ago, Venetian blinds for windows have become a familiar look that many love for their residences and commercial business spaces. With the use of vanes, Venetian blinds let you change the angle of incoming sunlight and reduce or increase its quantity according to your needs at the given time. Using blackout Venetian blinds in bedrooms provides a convenient sleeping experience that ensures your good rest without light that triggers our brain to remain awake.
Custom Motorized Venetian Blinds – Smart Controls
Combining the familiar aesthetic with remote control blinds features, motorized Venetian window treatments offer a joining of décor with practicality and utility. Integrating smart motorized Venetian blinds with Iot networks in the home makes it easy to control sunlight from a single source. Even with regular motorized Venetian blinds, remote control handsets make the process of adjusting the covers and vanes quick and simplified.
Venetian Blinds in Glendale – Free Quotes, Best Prices
Are these Venetian window treatments the right choice for your needs? Find out by scheduling a free estimate with Glendale motorized Venetian blinds installers near your area to talk about the different options and see what works best for you. We love giving customers advice and guidance with our free consultations, provided at your local address. So get in touch with us anytime to book an appointment and see what type of Venetian blinds will suit your home or business windows!