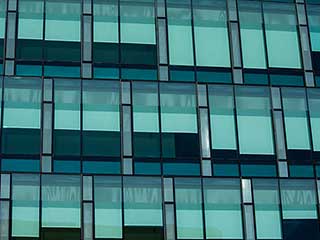 Whether you're outfitting a new office, hotel, restaurant or any other commercial space, your choice of shades is important. Window coverings can mean the difference between a temperate, comfortable work environment and one that is too bright, too dark, or too hot for employees to work comfortably.
Great For Conference Rooms
Installing blinds or shades on your meeting room windows can help minimize glare and help control temperature. It will allow you to maximize comfort for your employees and clients during meetings and presentations. Not to mention, it's a great way to add privacy with a simple cord pull or button click. Some deliberations can take a wrong turn when the participants feel exposed. Therefore, you need to make sure they feel as comfortable as possible.
Give Your Office a New Look
In a room with a lot of direct sunlight or a large number of windows, blinds and shades can make a huge difference. For once, they'll make it easier to use laptops, cell phones, and tablets. That means that employees can focus on their work and not on the sun's constant glare. Ambient light can be too harsh for some industry-specific activities, so room darkening blinds are another option for office window treatments. They are a simple solution for rooms where you need to control the amount of natural light that filters through. Blinds and shades can also help you create privacy as needed if your space faces the outdoors or has a large amount of foot traffic not affiliated with your business. You can also choose a window shade that has a top down, bottom up option, meaning that the shade can be raised or lowered from the top or the bottom. This will give you even more choices for achieving privacy in your space.
Consult With Our Experts
Call us today to schedule a free consultation appointment with one of our professionals who can help you choose the optimal product to suit your business' needs. Our team here at Glendale Blinds & Shades will take care of the installation and make sure you're completely satisfied.