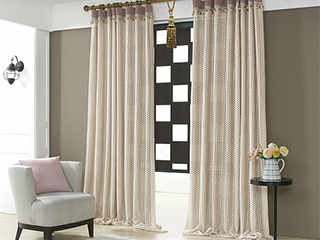 There are many different window treatment options available today, and it can be hard to find the right one for your specific needs. Sheer shades have a lot to offer you in terms of privacy and light filtering capabilities, and they're worth your consideration for various reasons.
Excellent Privacy Assurance

Sheer shades are the latest innovation in window protection. Why are so many people opting for this over other types of shades? For once - privacy. This type of window covering option is able to maintain privacy even when it is drawn to let some light in. This is due to the sheer fabric sheer shades use. This screen covers the length of your window no matter the position of the slats and doesn't allow anyone standing on the other side clear visibility through the window in question. These shades also allow you the option to open one section while keeping the other closed, allowing you to fully control and customize how much light gets in and how much privacy the room provides.

Protection From UV Rays

The continuous sheer layer of this type of window covering not only provides added privacy but also added protection from the sun's harmful UV rays. Even with the slats opened, your UV exposure is reduced by around 88%, helping you protect your possessions and your family from the damaging effects of direct sunlight.

Versatility and Functionality

This particular type of blinds is extremely versatile as its innovative technology allows you to open the blinds from the bottom, the top, or somewhere in between; unlike traditional window treatments, that often can only be drawn from one direction. This allows complete customization in how you open your windows each day, and how much sunlight you allow inside.

Range of Pricing

Although the technology is relatively new and exciting, the price points are well within the reach of every budget. You can choose your own distinct looking set of blinds from a wide variety of price points, making this upgrade an affordable one that offers a lot of benefits for relatively low costs.

Complete Light Control

All of the combined technology allows you to specify exactly how much light you want to enter your home or office. Whether you want a light and airy living space or a blacked out room for slide projection, or really anything in between, you can certainly achieve it. Our team here at Glendale Blinds & Shades is fully versed in this new style and are more than happy to explore the different options with you. Give us a call today for more information and help in designing your affordable home upgrade.