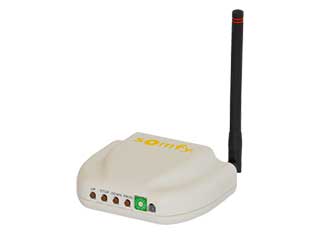 With advanced remote control blinds technology and beautiful décor options, Somfy shading solutions bring you the best of both worlds. You can opt for smart wireless window blinds that you control with your phone, in a design that complements that interior aesthetic. With new collections for motorized shades, blinds, and drapery, you can create new looks that all come with the efficiency and utility of effortless remote control. Find the most suitable motorized blinds for any Glendale area property with our local Somfy experts. With such varied custom-made options, it's easy to pick the best choice for your needs, with an excellent price range for different budgets.
Smart Motorized Blinds and Window Shades
Many of the most popular options nowadays when it comes to automatic window treatments are different types of blinds and shades. From Roman shades in their unique looks to vertical blinds and Venetian treatments, you can choose the look and style that you like best. Thanks to smart Somfy blinds motorization features, any window covering you like you can get with remote control options. From special brightness sensors to smart blinds connected to smart home systems. You can even have voice-command options for controlling natural light diffusion in your Glendale home. Motorized Somfy blinds work great for business too. From gym glass walls to office spaces, you can get shading solutions custom made for your precise need.
Better Security With Rolling Shutters
Many people prefer to get motorized window shutters installed on big glass window walls for the enhanced durability. By pressing the wall switch or pushing a button on the remote, you can raise or lower the rolling shutters via their wireless Wi-Fi silent motor. Coming in different complementary designs, rolling window shutters can blend right into the décor.
Motorized Patio Screens, Shades, and Awnings
For outdoor shading solutions, Somfy offers some of the best options out there. Add cover and shade at different angles with motorized awnings that connect to existing patios, or rolling pergola screens that offer protection from the side. Motorized patio covers and deck canopy solutions let you enjoy remote control over shade in any outdoor lounge area. With custom-made designs and sizes, your Glendale patio can have motorized outdoor shades that fit perfectly.
Somfy Shading For Glendale Indoors and Outdoors
No need to compromise on quality for a good price. With our excellent deals on Somfy blinds and smart motorized shades for the Glendale area, you get the best product every time, at the lowest cost. Find out more about the motorized shading solutions Somfy installers can add to your property. Set up a free estimate and see what sorts of smart blinds, shutters, and shades you like best.