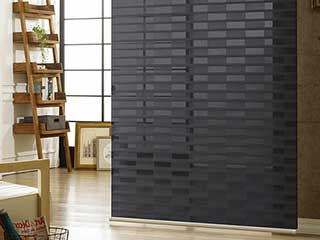 Silhouette blinds are a fantastic window treatment choice that can significantly improve the light filtering quality of any room with affordability and style. The technology behind these designs makes them some of the best at controlling indoor light flow and privacy with versatile and reliable materials that won't cost you a fortune to invest in.
Better Light Control
The technology behind silhouette blinds will allow for the maximization of UV protection inside your home, while lessening the need for artificial lighting, like desk lamps and ceiling lights. This is because the blinds diffuse the light coming from outside and allow it through without letting in the harmful UV rays. They can, of course, be set to block out light completely or to let it all in. The choice is completely up to you.
Get a Custom Style
With a compact and modern design, these window shades are suited for all types of living spaces, from the bathroom and the kitchen to the bedroom and living room. They are highly customizable as well and can vary depending on the size, color, and design that you think would be best for your home or office.
Cost and Affordability
The materials behind the design are strong and versatile, but they are also extremely cost-effective. This custom window blinds option will last you a long time and is also easily maintained, which means it will continue to do its jobs as expected, all the while never failing to look great. If you are on the lookout for a new set of window treatments for your home or office, why not give silhouetted blinds a try? Contact our team at Glendale Blinds & Shades today for free consultation and color samples.