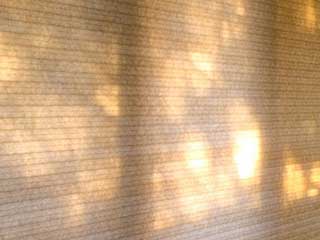 The sheer versatility that cellular shades offer isn't something that should be ignored. Apart from the unique beehive-like design they boast, window coverings of this sort also offer added functionality, and they can be a great fit for both commercial and residential properties.
Perfect For High-tech Offices
Office spaces and conference rooms used for company presentations and video screenings require a set of modern window treatments that are able to create a total blackout effect. Cellular shades are designed with multiple overlapping horizontal panels that create a hexagonal pattern when viewed from the side. This design is effective in blocking sunlight and artificial light from seeping through a room, meaning they can be an excellent choice for those seeking the option of complete privacy. Because of their design and added functionality, these window coverings make perfect decorations for office spaces, that also serve a specific function, which means they're the type of two-in-one deal, and that's the type of money-saving solution that every business establishment should consider.
Residential Window Treatment Solutions
Cellular shades are perfect for office spaces and conference rooms, as well as for large residential living rooms whose owners enjoy screening movies. Their room darkening qualities make them a perfect choice for creating a movie theater-like atmosphere. Most modern window treatment models of this type are also designed with smart home compatibility. These capabilities, when enabled, can connect wirelessly to a smart home device platform for easy and convenient control and automation. Cellular shades also offer increased insulation, which can translate to energy efficiency and lower electricity costs. They also come in the cordless variety, which can be a great way to promote child safety.
Need Some Help Deciding?
These blinds come with a 5-year warranty. Their modern design and advanced features truly offer a best price option for home and office windows. If you're still contemplating whether or not these will be the right choice for your property, our team here at Glendale Blinds & Shades can offer you free color samples and answer any question you may have. All you need to do is get in touch with our team and we'll send one of our experts over to consult and guide you.