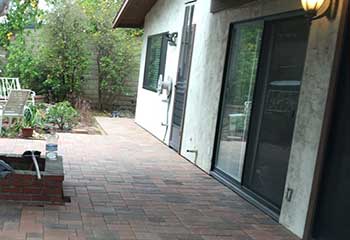 Outdoor Shades
Customer Issue: This customer was tired of being too hot on his deck in the summer, and wanted a way to cool it down. He reached out to us for help finding a solution.
Our Solution: Once our expert had helped Mr. Mendoza to find the proper style and color of cloth to suit the deck, the area was measured in order to create perfectly fitting shades. The new cream-colored shades were then installed, and our professional ensured they were working perfectly for the customer.
Adam Mendoza
- La Cañada Flintridge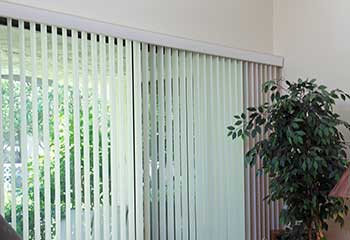 Vertical Blinds
Customer Issue: The large sliding glass doors leading from the kitchen to the patio needed functional and easy to maintain blinds.
Our Solution: Our team recommended vertical blinds, stackable to the same direction of the door, made of durable vinyl in a color that complemented the existing color scheme of the kitchen. The customer chose one touch safety wand and a double square corner valance for an added impact.
Jeffrey Boyd
- South Pasadena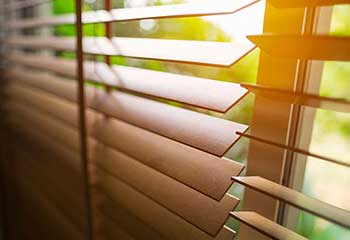 Custom Made Wood Blinds Installation
Customer Issue: No pre-made blinds were the right fit for the customer's remodeled living room windows.
Our Solution: Following a consultation with our representative, the customer chose wooden blinds in natural shade complementing the warm décor of the room in question. Our team created the custom made set and then installed in Mr. Valenzuela's living room, adding elegance and style to his home.
Donovan Valenzuela
- Glendale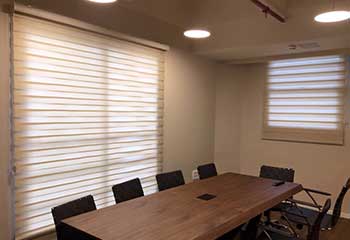 Motorized Sheer Shades Installation
Customer Issue: Wanted blinds he could control with a mobile app that would provide privacy without completely blocking out sunlight.
Our Solution: Our team installed a set of elegant automated sheer shades on the office's exterior window. The motorized control enabled Mr. Middleton to use his smartphone to control how much sunlight filtered into the room.
Wade Middleton
- Eagle Rock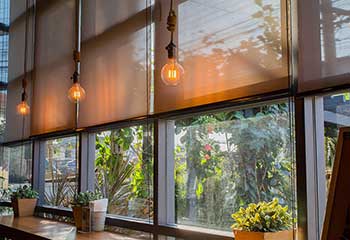 Solar Shades Installation
Customer Issue: Mr. Wagner's large windows let in so much sunlight he was noticed some of his furniture was starting fade because of UV ray damage.
Our Solution: Our team installed solar shades with an 8% openness value on all of the main floor's windows. The new coverings were designed specifically to protect furniture from UV rays while still allowing enough light in to brighten up the room and reduce glare.